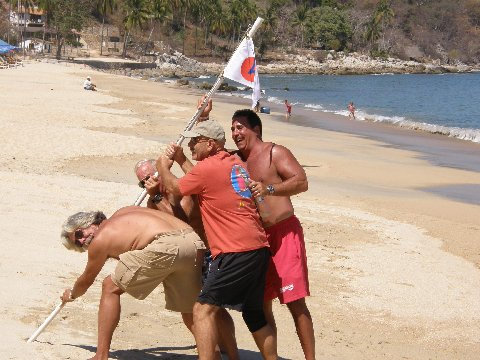 Did you know that VYC has an out station? Several years ago, a few dedicated members approached the owners of the El Coral Restaurant in Las Animas with the idea of establishing an ongoing outport for VYC members on that wonderful secluded beach. The result was a long and happy partnership with one of the best beach restaurants in Banderas Bay!
Members of VYC are offered a 10% discount at El Coral. Additionally, thanks to the generous donations of members over the years, El Coral has a domino set, Bocce Balls, a kayak and a stand-up paddleboard available to VYC members.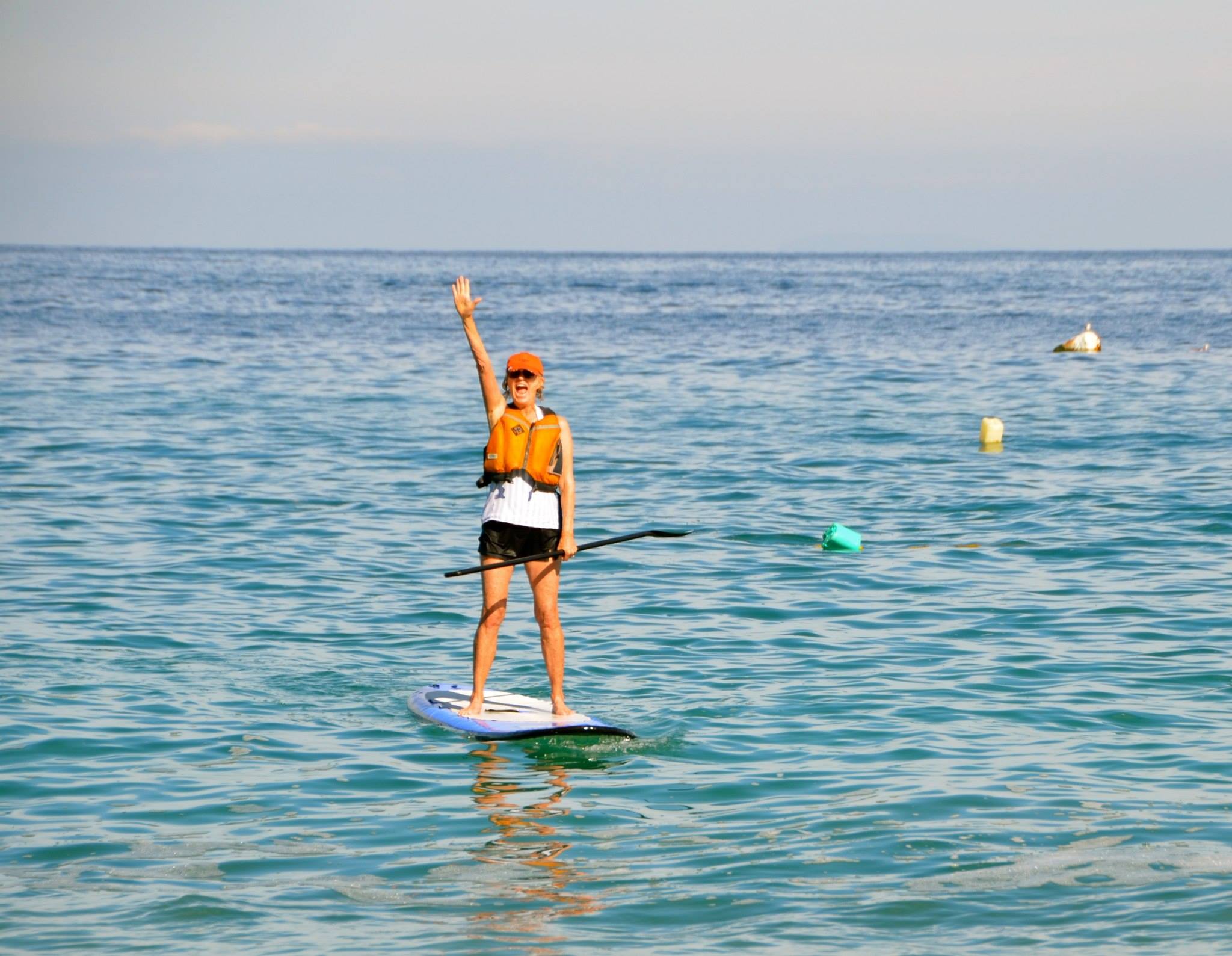 Las Animas is available only by boat - either personal vessel or water taxi from Boca de Tomatlan. We have our annual Christmas day "Navidad en Playa" celebration there, and many members visit regularly throughout the season. Las Animas has several mooring buoys - as you approach a pangero will wave and offer you a mooring line. Usually the guys from El Coral will be flying a VYC burgee on their panga - grab a line from them and they will take you to the beach for the best margaritas and coldest beer on the south side of the bay!